Mike said that politicians who still claim the election was not rigged "should go to prison"
According to reports, MyPillow CEO Mike Lindell said his new film, "Selection Code," about electronic voting machine fraud, "is going to change everything." He also went on to say that politicians who still claim the election was not rigged "should go to prison
."
Lindell teased his upcoming film, "Selection Code," on his show The Lindell Report, saying he invited "thousands of podcasters and T.V. hosts, Radio hosts" to the premiere in July
.
As
previously
reported, "Selection Code" focuses on "what's inside" voting machines used in the 2020 presidential election and raises concerns about cyber threats to our election process
.
After the film's release, Lindell insisted that politicians who claim there "was no election crime and that they
really
are in love with those machines" should retract their claims and "sit behind those melted down prison bars made from those machines
."

"We can build a whole new prison for all the people who
were involved
in the 2020 election crime"
"We can build a whole new prison for all the people who were involved in the 2020 election crime," added the MyPillow CEO. Lindell told reporters that his new film would have its world premiere on July 16 as part of a "historical two-day" event. Lindell said to the outlet, "It will show the entire world that we can never, ever use computers or voting machines in elections again." Since the 2020 election, he has been working nonstop to investigate voting machines and file preliminary injunctions to have them removed in certain states. Last month, Lindell announced a second preliminary injunction in Alabama to remove voting machines. Before the state's election, a preliminary injunction was filed in Arizona to prevent using digital voting machines.

What more did Mike mention about the voting machines?
In April, Lindell told Brian Glenn that preliminary injunctions would
be filed
throughout the country, including in South Dakota, Minnesota, Wisconsin, Colorado, Michigan, and Ohio
.
Despite Democrats' efforts to downplay cyber threats in the election process, the U.S. Cybersecurity and Infrastructure Agency (CISA) also recently warned state election officials that electronic voting machines by Dominion Voting Systems in at least 16 states have serious issues, leaving them easy to hack
.
"'Selection Code' is a political thriller about a mystery so vital to America's survival that it cuts across party lines
." It's not about trying to make up for past mistakes.
"It's about correcting the future," the film's website description says, making reference to Trump's frequent and unfounded claims that the 2020 election
was rigged
. "Once you see 'Selection Code,' you'll never let a machine near your vote again."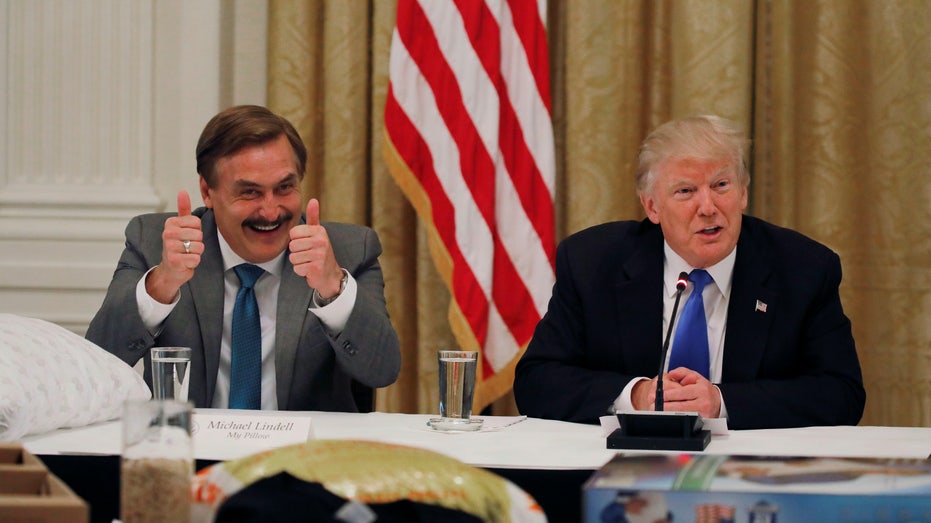 Lindell said that he had been funding the film's costs but had "no say" in the content
He stated that he was covering the costs of the film but had "no say" in the content. Lara Logan oversaw production; a former CBS journalist turned far-right figure said.
Lindell stated, "It will prove to the entire world that computer systems or voting machines would never, ever
be used
in election results again
." Lindell teased the film's release on his online show, The Lindell Report.
"You know what, if there's any politician left in the United States after all those two days who try to claim there was no election crime and that they
truly
love those machines," Lindell said on his show
.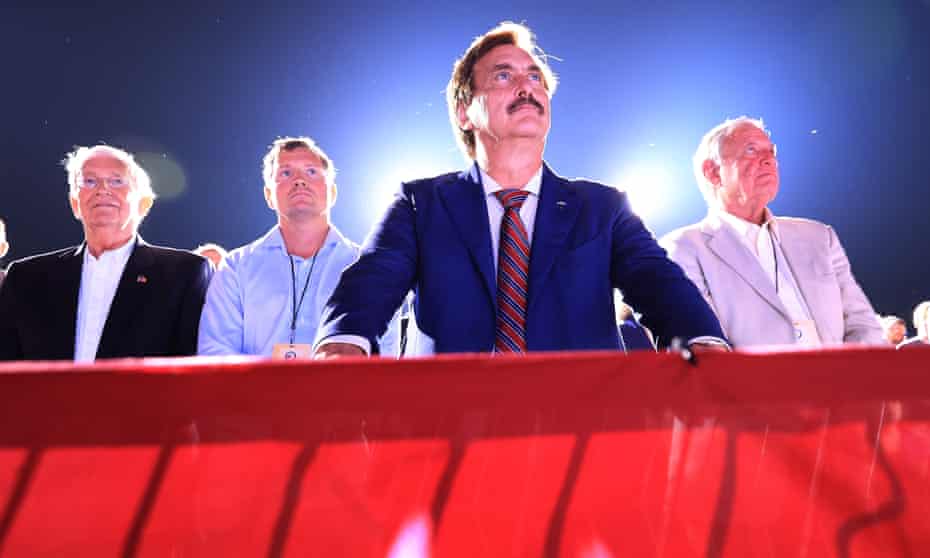 Lindell has backed several projects promoting Trump's illegal voting conspiracy theories
Lindell has supported several projects promoting Trump's voter fraud conspiracy theories, including "Absolute Proof," a documentary he released in 2021 and produced in
just
five days
.
He claimed it was "100% proven" that China launched a "cyberattack" on the United States to sway voters away from Trump and toward Biden
.
Frank Speech, a streaming platform, and Frank Social, a social media network,
were founded by
him
.
In March, Lindell said he was spending
nearly
$1 million a month on his social media network, which he wished would be able to compete with YouTube and Facebook
.
According to news, the pillow CEO is also funding a nationwide legal push to ban voting machines in elections, beginning with a preliminary injunction filed in Arizona in April
.
"The 2020 election went down in history as the most important election in the world…because God had his hand in this"
In a December 2021 interview, Lindell stated that he had already spent $25 million on false voting claims in the 2020 U.S. presidential election and was willing to pay everything he had on the cause
.
Aside from these expenses, Lindell is also facing a $1.3 billion lawsuit from Dominion, a voting technology company, and a lawsuit from Smartmatic, a voting systems company
.
A former Dominion employee is attempting to sue the pillow businessman for defamation after accusing him of becoming a national traitor
.
The film's main focus, according to Lindell, is "what's inside" the voting machines used for the 2020 presidential election
. He continued, "We have to shut down the machines, and we're going to do it." "The film is by Lara Logan," Lindell added. "It's over for them," Lindell continued. "ES&S, Dominion, and Smartmatic are no longer in business."
"Because God had his hand in this, the 2020 election will go down in history as the most important election in the world," he added
.
What is the "Selection Code" exactly?
The selection code is a political thriller. It reveals a secret so vital to America's survival that it is beyond the reach of politicians. It's not about making up for the mistakes of the past. It all boils down to making the future a better place. The documentary follows Tina Peters, the County Clerk in Mesa, Colorado.
She backed up her county's Dominion System of Voting server, only to find evidence of election fraud in a recent town council election and the 2020 general election
.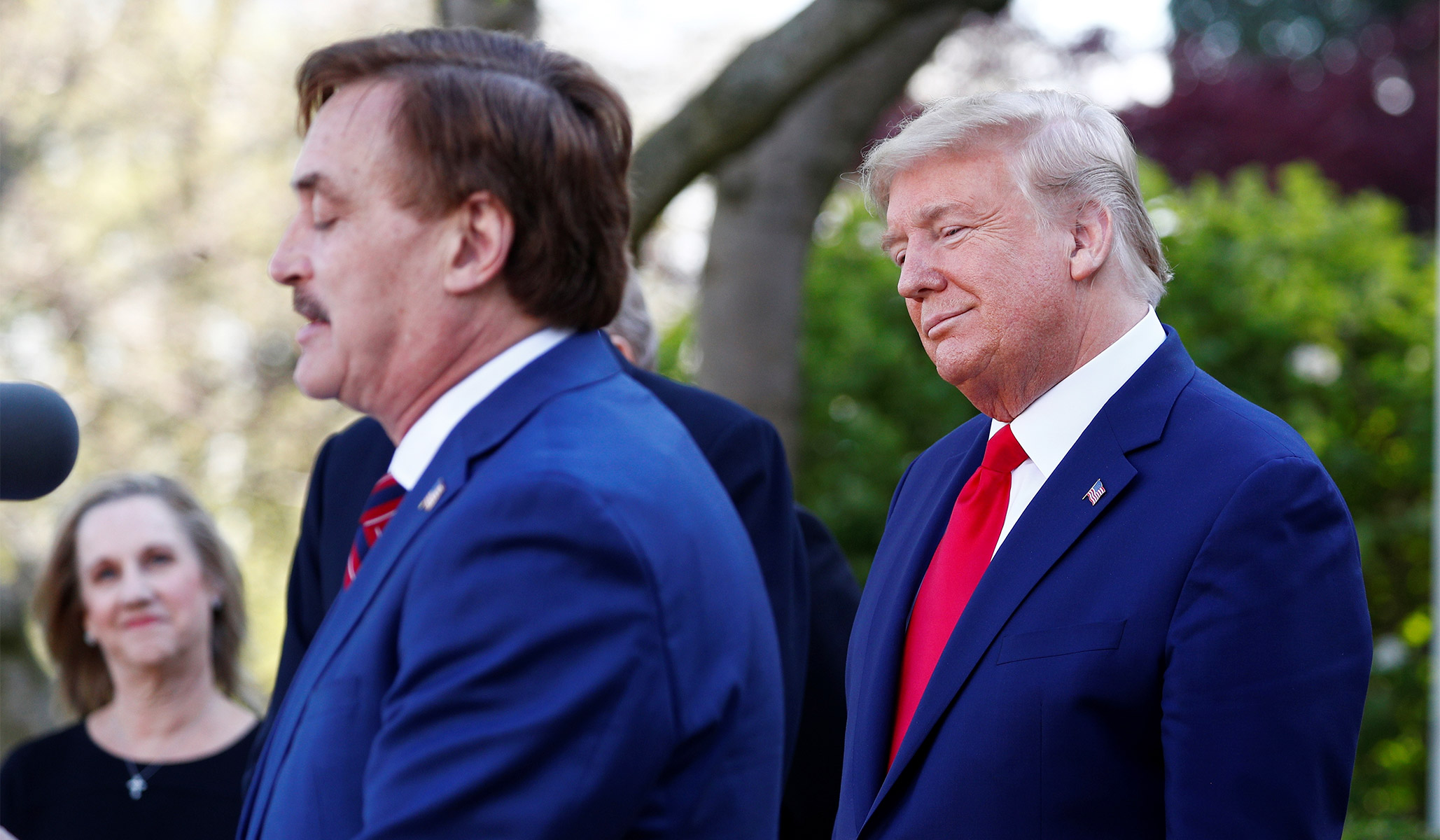 The political thriller film "Selection Code" will
be released
worldwide on July 16, 2020
. It focuses on election fraud during the presidential election in 2020. "Today is the release date of this movie trailer!" In a statement, Mike said. The president will
demonstrate
it at the rally. "This is the real president of the United States."
After
being interviewed by
Liz Willis at a spirited Save America rally in Casper, Wyoming, Lindell made the statement
. He stated, "This trailer needs to
be shared
everywhere." The director says, "This is Tina Peters' story, but it's also America's story."
Mike Lindell's bio
Michael James Lindell, also known as "My Pillow Guy," is a businessman, political activist, and far-right conspiracy theorist from the United States. My Pillow, Inc., a company that makes pillows, bedding, and slippers, is his company, and he is the CEO and Founder. Lindell is a well-known supporter and adviser to Donald Trump, the former U.S. president. After Trump's loss in the 2020 presidential election, Lindell played a crucial role in supporting and financing Trump's efforts to overturn the election result, spreading conspiracy theories about widespread electoral fraud. He also believes that oleandrin, a toxic plant extract, could be used as an alternative therapy for COVID-19.