A bipartisan group consisting of 20 senators announced on Sunday the summary of the national gun control laws that have been put in place.
Overview of the bipartisan gun control bill
The bipartisan group passed this bill to avoid mass shootouts similar to those in Uvalde, Texas, and Buffalo, New York. "Today, we are announcing a commonsense, bipartisan proposal to protect America's children, keep our schools safe, and reduce the threat of violence across our country. Families are scared, and we must come together and get something done that will help restore their sense of safety and security in their communities," the group said.
Details about bipartisan gun control bill
The bill that was passed also provides incentives to states to pass red-flag laws. Red flag laws are the laws that let the court cease any firearms from a person who they believe may be of any danger to others or themselves. The bill also boosts schools' mental health resources and provides funding to improve security. According to the bill, there will be background checks on anyone under 21 years who wants to purchase a gun. The background checks include investigations on mental health and any juvenile records. The background checks will also include anyone with a history of domestic violence or someone who has a restraining order.

Senators' views on the Bill
According to the senators who passed the bill, their bill is perfect as it protects the citizens of America and their constitutional rights. "Most importantly, our plan saves lives while also protecting the constitutional rights of law-abiding Americans. We look forward to earning broad, bipartisan support and passing our commonsense proposal into law," said the Senator in a joint statement. The Senators are very pleased with the bill that has been passed. This bill is considered the most significant update to the gun control laws in over three decades. Though it is not close to the harsh laws, the Democrats, like president Biden wanted to implement it is good enough for now. Ten Republican Senators and ten Democratic Senators worked together to pass this bill.
The Senators who were a part of the Bipartisan group
Republican Senators:
John Cornyn of Texas
Pat Toomey of Pennsylvania.
Rob Portman of Ohio
Roy Blunt of Missouri
Lindsey Graham of South Carolina
Richard Burr of North Carolina
Susan Collins of Maine
Bill Cassidy of Louisiana
Thom Tillis of North Carolina
Democratic Senators:
Chris Murphy of Connecticut
Chris Coons of Delaware
Richard Blumenthal of Connecticut
Kyrsten Sinema of Arizona
Cory Booker of New Jersey
Martin Heinrich of New Mexico
Joe Manchin of West Virginia
Mark Kelly of Arizona
Debbie Stabenow of Michigan
About the Senators that passed the bill
The group has 10 Republicans' support, which ensures that the bill would be immune from being blocked in the Senate. The Senators of both Republican and Democrat parties began working together, making a conscious effort to make a difference and find common ground. Murphy and Corny led the group. They were working together to bring about changes in the gun control laws without hurting the rights of the second amendment. These laws have been formed in response to the massacres in Uvalde and Buffalo.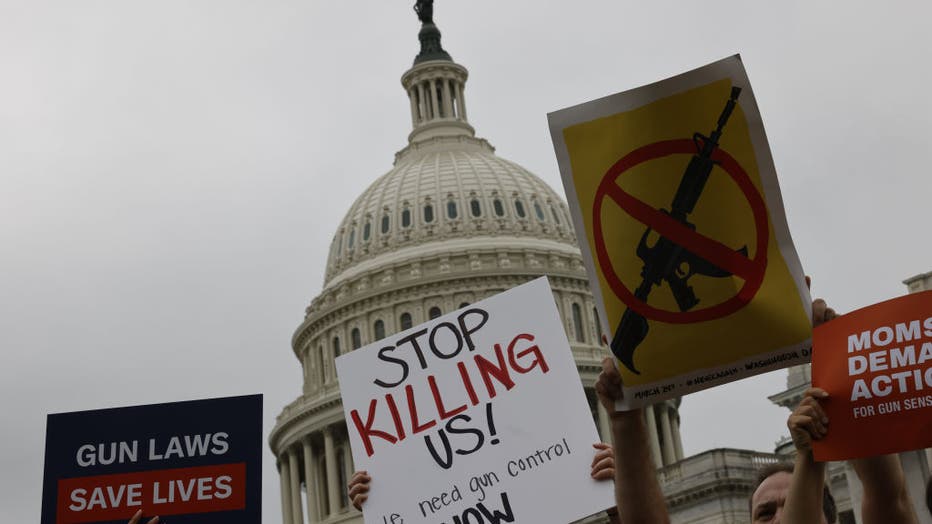 A total of 31 people were killed between the two shootouts, which included 19 children. The Senators had tried earlier but failed to pass any gun control laws. But the most significant part about the Bipartisan group was that all the senators were optimistic about wanting to make America safe. They reached agreements that included the support from at least ten republicans whose approval is needed at any cost if an order for legislation to advance in the 50-50 Senate.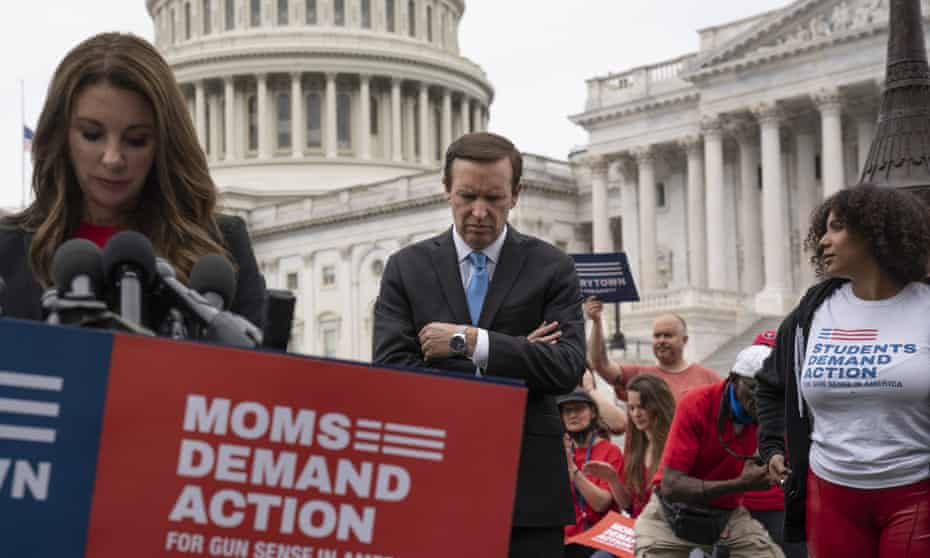 Biden's efforts
Since President Biden already wanted to put gun control laws in place, he appreciated the Senate's efforts. Biden made efforts to keep pressuring Congress to put up more rigid gun control laws due to mass shootings that shocked the nation. Biden is insisting lawmakers to bring back the federal ban that was present on assault weapons and other high-capacity magazines. He is also pushing for increasing the legal age for purchasing firearms and guns from 18 to 21 years. Background checks and other measures will also be taken to ensure America never has to see such horrors again.
Also Read: Democrats run ads in Colorado's Republican primaries for U.S. Senate and governor
Though Biden wants harsh laws in place, the Senate is working towards milder laws to ensure they would have GOP support. The house has passed a package of bills that have increased the age to buy semi-automatic weapons from 18 to 21 years. They have banned large-capacity magazines and incentivized safe storage of firearms. They have also established specific criteria that regulate the storage of guns on residential premises. It also builds bans on the Bureau of Alcohol, Tobacco, and Firearms that regulate bump stocks, allowing semi-automatic rifles to fire more rapidly. Implementing this bill will be the first step toward a safer and more secure country. Hopefully, gun violence will reduce as compared to what it was in 2022. In the first six months of 2022, America has seen 266 mass shootings.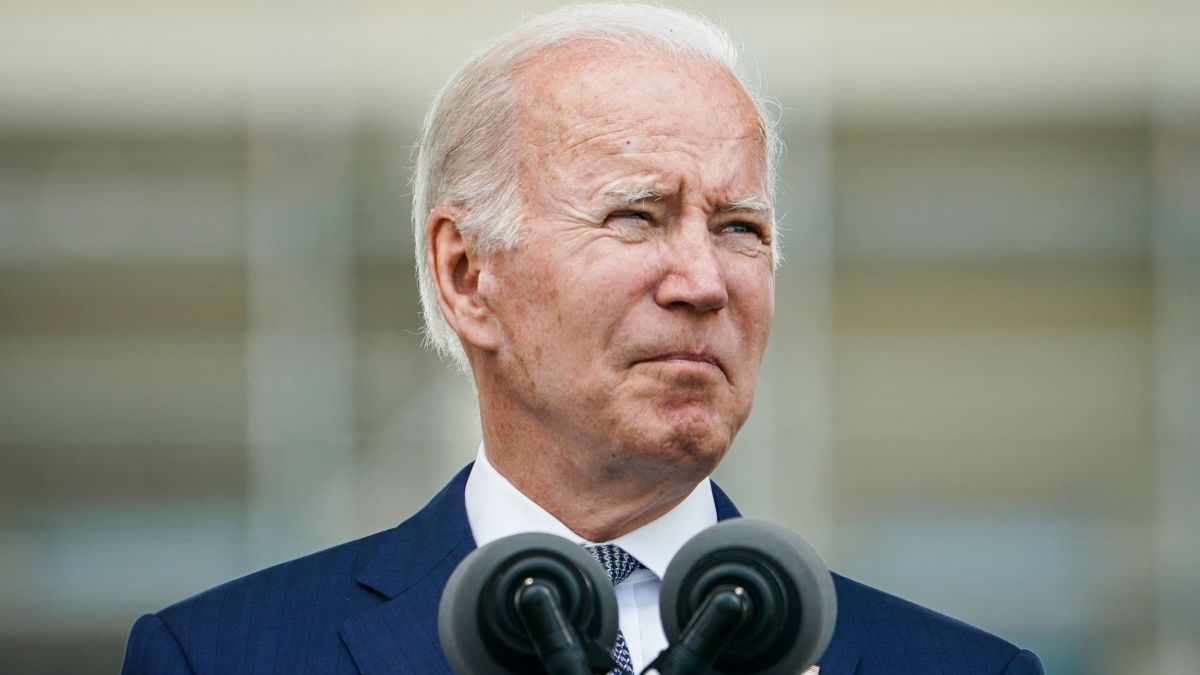 The opinions of various people about the gun control bill passed
1. President Joe Biden
President Biden thanked the bipartisan group for their hard work, time, and tireless efforts to pass the gun control bill. Biden has said that the bill should pass through both the chambers of Congress as swiftly as possible. "Obviously, it does not do everything that I think is needed, but it reflects important steps in the right direction and would be the most significant gun safety legislation to pass Congress in decades. With bipartisan support, there are no excuses for delay and no reason why it should not quickly move through the Senate and the House. Each day that passes, more children are killed in this country: the sooner it comes to my desk, the sooner I can sign it, and the sooner we can use these measures to save lives," said President Biden.
2. Senate Majority Leader Chuck Schumer
Chuck Schumer has said that he will do everything in his power to make this bill enforceable as soon as possible. He says that once the legislative text gets confirmed and finalized, the process could take up to many weeks. "After an unrelenting wave of gun-related suicides and homicides, including mass shootings, the Senate is poised to act on commonsense reforms to protect Americans where they live, where they shop, and where they learn. We must move swiftly to advance this legislation because if a single life can be saved, it is worth the effort. This is a good first step to ending the persistent inaction to the gun violence epidemic that has plagued our country and terrorized our children for far too long," said Schumer.
He further went on to talk about the value of dialogue and cooperation. He says there should be value there in making an actual difference in America but introducing better mental health and safety reforms. "I continue to hope their discussions yield a bipartisan product that makes significant headway on key issues like mental health and school safety, respects the Second Amendment, earns broad support in the Senate, and makes a difference for our country," he said in a statement.